See what our graduates and instructors have to say about our programs and how the new career opportunities have impacted their lives. 
"The most important part of each person's experience with BY is that they're learning they have value."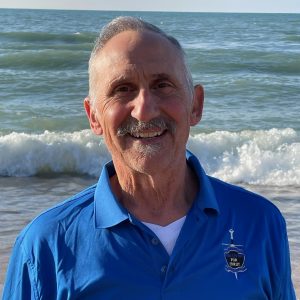 About Instructor Mickey F. :
Mickey Ferrantella, CPC is no newbie to a construction site. He began his career 50 years ago, working in the trades next to his father on local railroads. It was almost a family tradition to work with our hands.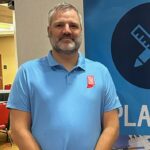 "I still love showing off the construction projects I've completed to family and friends, and I want that level of pride to echo through my students' lives as well."
Jesse L., BY Lead Instructor
About Jesse L.:
Passionate about construction and dedicated to teaching, Jesse brings a wealth of knowledge to our classes. With years of industry experience, he's ready to guide students on their construction journey.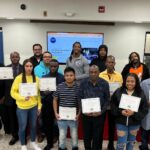 "Through BY Training, I help other people start real careers that help them grow in knowledge and skills for years to come."
Daniel P., BY graduate & Instructor
About Daniel P. :
Daniel Perryman is a person of many talents. As a father of seven children, he still finds time to compete in a basketball league with his friends. He enjoys a good game of chess when he can find someone who will play with him. And he's always open to lending a hand to a friend or family member when a home construction project needs to get done.
"Just do it. You don't know how much BY Training will help you until you try."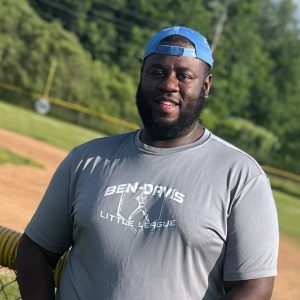 About Dee J. :
Dee James never precisely planned to end up in a career in construction. As a family man, he helped out with house projects as they popped up. But his main goal in any job he's taken has always been spending time with his wife and kids and making sure his family is provided for.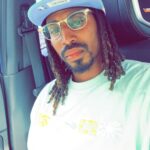 "Honestly, I wish I'd found out about this program back when I was 18 because it could have set me on a good path from an even earlier age! No one in the class cared about my past record. As long as I showed up and did the work, they were only there to help me succeed."
About Dante R. :
After facing charges of armed robbery at 18 and spending time in and out of jail for more than a decade, Dante Riley found himself limited to working odd jobs with employers that would hire someone with a record. This meant he had experience as a factory worker and in roofing and landscaping, but making something like construction into a career seemed out of reach.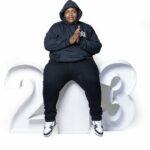 "Construction is all about listening to the people who know what they're doing. But now I get to do more than sweep the floors after we close. I'm building parts of people's homes that they'll use for years after I leave."
About Carl B. :
After Carl Beasley graduated from high school in the spring of 2023, he wasn't exactly sure what he wanted to do with his life. He had previous work experience at grocery stores and fast food restaurants, but he knew he wanted a job that offered more consistent pay.
"I really like to share my experiences and knowledge with other members of the Latino community. My role as a BY Training instructor means I can motivate students to seek new and better opportunities for them and their families."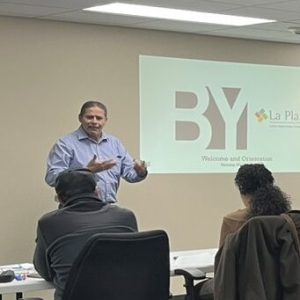 About Victor V. :
"I really like to share my experiences and knowledge with other members of the Latino community. My role as a BY Training instructor means I can motivate students to seek new and better opportunities for them and their families."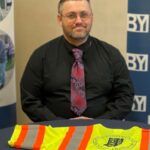 "My teachers made me feel like there's no such thing as a stupid question. I learned a lot about how to be a professional from them."
About Billy G. :
Thanks to the BY Training job fair, Billy was recently offered an entry-level position with the Indiana Department of Transportation (INDOT). As of March 2023, INDOT has started helping Billy prep to get his CDL certification. And he's thankful to finally be working for a business that understands the importance of family.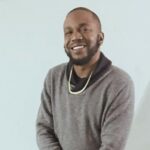 "This class reminded me to believe in myself and to dig deep into everything I already knew."
About Jovan J. :
Jovan J. comes from a long line of steel mill crane operators. It was the BY Training program, hosted by the WorkOne Center in Gary, that helped Jovan realize his own dream of becoming a crane operator. Since January 2023, Jovan has been working at Steel Technologies LLC in Portage, Indiana
"The BY Training program helped me break into the trades. I now have a clear direction for my future."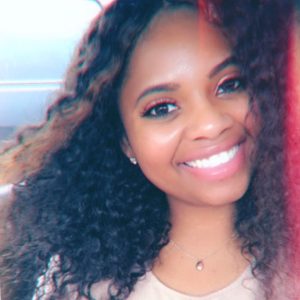 About Kiarah G. :
Growing up, Kiarah always had confidence in the work of her hands. But it took a few nudges from both her uncle and boyfriend before Kiarah seriously considered pursuing her own career in a trade like construction. Thanks to the BY Training program, Kiarah has been working since February 2023 for the Indiana Department of Transportation (INDOT).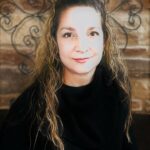 "I knew construction jobs paid well, but I thought it was only for men. BY Training helped me realize I could do it too!"
About Lori M. :
Through the BY Training program, Lori learned for the first time that her keen attention to detail and easy connection with others would make her an excellent fit for administrative management in construction. Lori thought she'd never get a job she liked, but she has finally found employment where she feels valued and heard.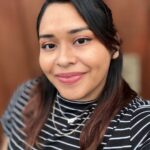 "My instructor was great, and I still call him for advice."
About Rosa M. :
Rosa was working as a dental assistant and didn't feel like it gave her the opportunity to be creative or build things. She decided to change careers and dreamed of owning her own business. The BY Training program offered her an opportunity to get more experience and two OSHA certifications quickly. She started Rosa Rose Construction in 2022.
"They saved me time and I'm in a better place today."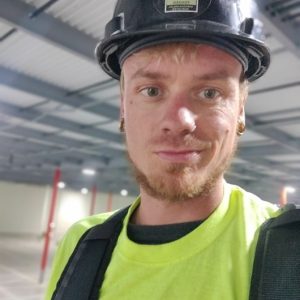 About Austin H. :
Austin was living with his parents after losing his driver's license, and the job he could walk to didn't pay much. He decided to try the BY Plus class because, as he said, he had nothing to lose.
He took an Uber to class and got a ride home. With his previous construction experience, he knew a lot of what was covered in class, but an OSHA-10 certification gave him get a foot in the door when it came to applying for jobs.
The most important takeaway from the program was legal help. The BY navigator connected Austin with the Indianapolis Legal Aid Society, which was able to help him get permission to drive to work, and he's now a plumbing apprentice making a good hourly wage.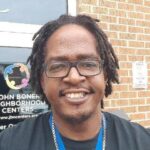 "For 26 years, I've always focused on everyone else, and this time, I focused on myself. This class has given me the motivation to go farther and achieve new goals."
albert B., by plus graduate
About Albert B. :
A single father of three, Albert really enjoyed his instructor and the BY navigator assigned to his BY Plus class, saying they were committed to seeing everyone make it through the class. He felt the program created a great environment for learning, and he appreciated that instructors were always eager to help and support students.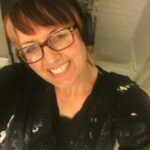 "I want to be an example for women in the industry. You can do anything you put your mind to!"
Geneva R., by plus graduate
About Geneva R. :
After some life changes, Geneva found herself at home with her teenage daughter during the pandemic. She started doing small renovation projects and decided to take the BY Plus class to increase her skills and industry knowledge. She found the program to be interesting and fun. At the urging of her instructor, she incorporated her business, Ross Renovations LLC, secured professional insurance, and now works with private contractors and large, commercial retailers.
I finished BY Training in 2019 and since then have worked in HVAC, joined a union apprenticeship program, and started building my own business.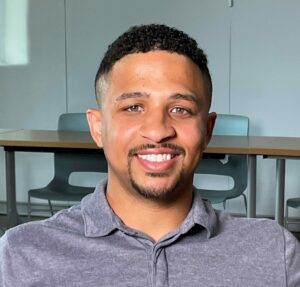 About Austin:
Austin was working in a restaurant kitchen when a friend told him how much he was earning in construction. As Austin went through the BY class and worked at his first construction job, he learned about the industry and how he could be a bigger part of it. He saw a need and started a business to help owners access building materials. He plans to grow his business but will continue working in HVAC as well.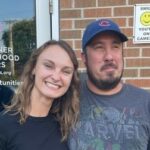 "I've always enjoyed working with my hands. This program helped me see that I could learn a lot of new things and have fun doing it."
About Billy O. :
Billy had been a cable technician for over 10 years when the pandemic started, and he was laid off. Then his truck broke down, which made it hard for him to pick up contract work. A single father, Billy knew he needed to gain new skills to be more marketable in the workforce. He wasn't sure what he wanted to do, but he knew he enjoyed working with his hands and being outdoors. He took the class and excelled. After class, he did a six-week paid internship and is now working in the industry full time.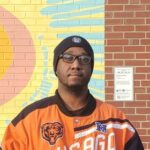 "There were no downsides, only benefits."
About Daniel T. :
Daniel relocated to Indy shortly before the pandemic, when jobs were scarce. He already had some experience in demolition and remodeling, so he decided construction could be an extension of that. He was right. He got free training and a connection to a new employer.
The program provided me with all the assistance and encouragement I needed!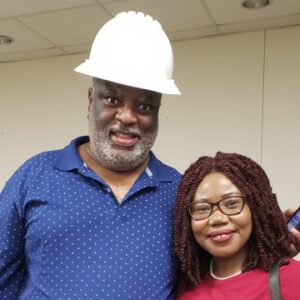 About Bernard N. :
In his home country of South Africa, Bernard was a civil engineer, but when he emigrated to the U.S., he struggled to transfer his skills and certifications. After completing the BY Roads program, he was hired by the Indiana Department of Transportation (INDOT) as a project manager.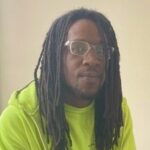 "I love learning new things at work."
About Michael W. :
Since high school, Michael struggled to find a career. He worked as a barber and in a warehouse, but nothing clicked. He found the BY class online and thought it sounded too good to be true. He finished it and is working full-time for a drywall contractor, where he's learning new things every day.