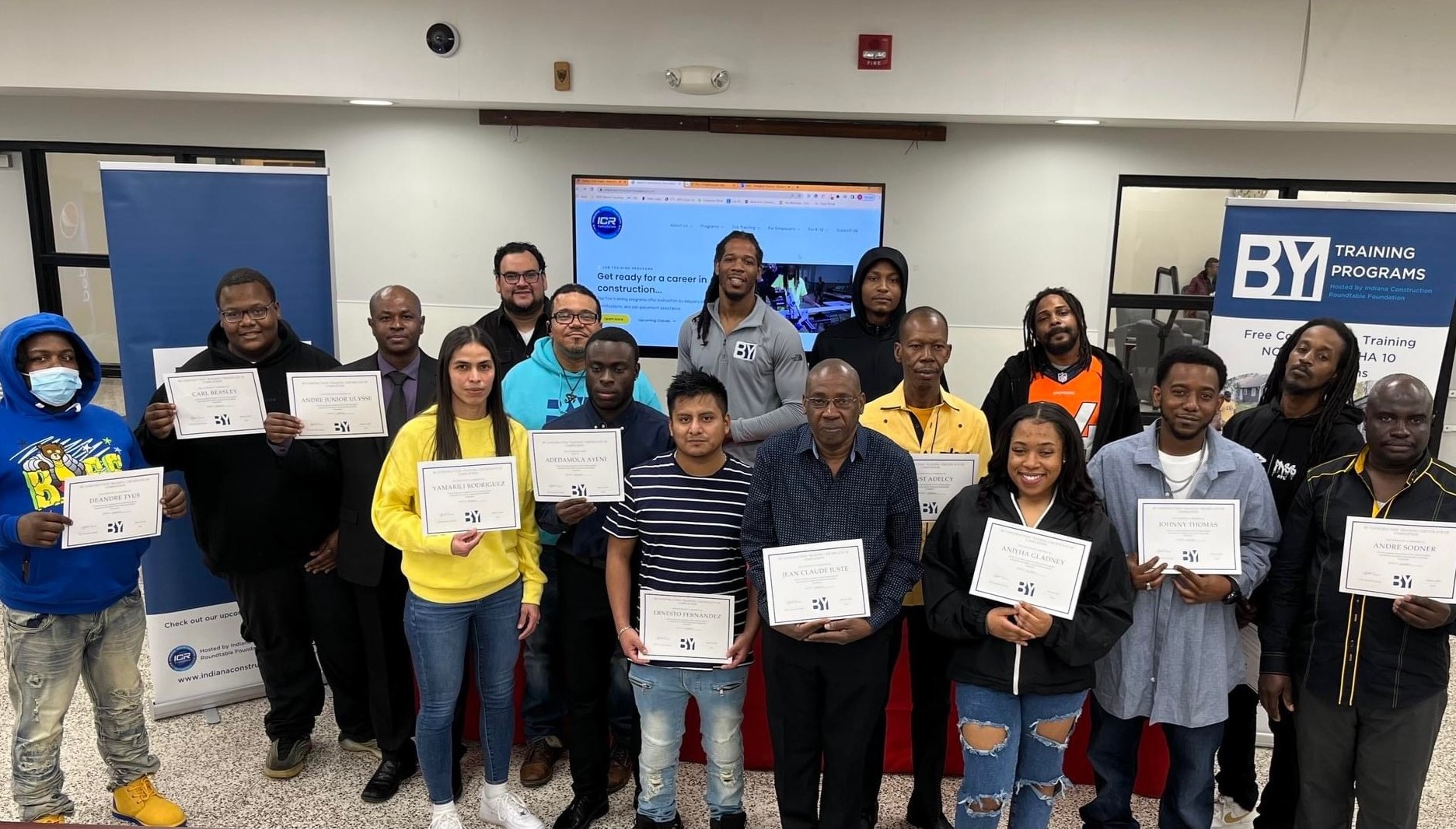 Daniel Perryman is a person of many talents. As a father of seven children, he still finds time to compete in a basketball league with his friends. He enjoys a good game of chess when he can find someone who will play with him. And he's always open to lending a hand to a friend or family member when a home construction project needs to get done.
But Daniel's secret talent is that he's in the business of helping people. It started first with his work in the enrollment center at Ivy Tech Community College. It continued after he graduated from the BY Training program in Indianapolis, and he realized that he found more joy in telling others about the class than working on construction himself.
"The BY Training program allowed me to pursue a career in construction, which I did wholeheartedly for over three years," says Daniel. "Then I came back to BY Training because I felt I could do even more on the other side. By the time the BY Training program ran for the second time, 30 to 40 of the people who joined the course heard about it from me."
Now Daniel works as a full-time recruiter, navigator and instructor for BY Training. He has even won the Mary Rigg Human Service Award for his service to the BY Training program.
A typical day for Daniel could include reaching out to potential students to connect them to the resources they need. He could help guarantee BY Training alumni are employed and advancing in their careers. He could sit in on another BY Training class, or he could be found preparing his own students for graduation from the program.
In the words of Daniel, "I know so many people who, if they just had a little professional direction, could do so much more for themselves and their families. If somebody wants to try to improve their situation, and I have the resources or knowledge that can help point them in the right direction, it's my duty to help them. Through BY Training, I help other people start real careers that help them grow in knowledge and skills for years to come."
Stories like Daniel's wouldn't be possible without support from Lilly Endowment – Thank you!