BYF, Build Your Future,  encourages Indiana youth to explore and pursue fulfilling careers in the construction industry.
For 33 years, I taught architecture, building trades and civil engineering classes at Hamilton Heights. I often had the BYF website up to show students visuals because, especially with Millennials and Gen Z, you have to get their attention in a few seconds.
Director of Talent Development at Indiana Constructors, Inc.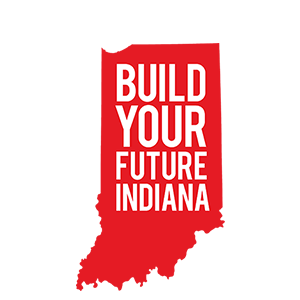 We participate in career fairs across the state to talk to middle and high school students, parents and instructors about the endless opportunities that a career in construction offers.
We provide free resources to schools:
HVAC technicians are responsible for air quality systems from installation to end-of-life by performing maintenance, warranty and emergency repairs.
Millwrights assemble, maintain, repair, move and disassemble machinery in construction sites, power plants, and factories.
Solar photovoltaic (PV) installers assemble, set up, and maintain rooftop or other systems that convert sunlight into energy.
The construction industry is full of opportunity with an extensive range of trades to work in. Want to find out which construction craft career would be perfect for you?