Instructor Highlight
Mickey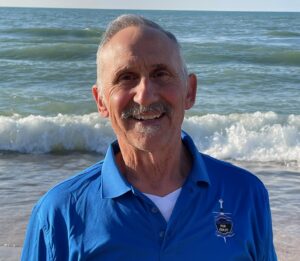 Mickey Ferrantella, CPC is no newbie to a construction site. He began his career 50 years ago, working in the trades next to his father on local railroads. "My father owned a company in railroad construction and repair. And his father before him immigrated from Italy and worked on railroads," Mickey says. "It was almost a family tradition to work with our hands."
Even with all of that experience, though, Mickey was able to find a fresh professional challenge a year after he retired. "A friend of mine from my congregation asked me to consider taking over the prison ministry he led at the Indiana State Prison," he says. "I had no idea it would lead to me teaching classes with a program like BY Training."
Mickey started his work with incarcerated individuals in Michigan City by helping them get their OSHA 10 certification. This quickly shifted into teaching vocational skills and the professional responsibility inmates would need to succeed in a job after prison.
"My dad taught me every angle of construction. It taught me to never ask my workers to do something I wouldn't or couldn't do. After working for a while with the inmates in Michigan City, I realized I was doing them a disservice if I didn't also give them real skills along with their OSHA card," says Mickey.
With Mickey's guidance, his students at the Indiana State Prison helped build their own classroom inside the onsite vocational building. After that, Mickey was approached by the Indiana Construction Roundtable Foundation to join BY, and it felt like a perfect fit.
"I could tell you hundreds of stories about the men I get to meet as a BY Training instructor," Mickey says. "But the most important part of each person's experience with BY is that they're learning they have value. It might be the first time any of them have heard it in their lives."
With that experience under his belt, Mickey is looking forward to new opportunities to expose students to their own value: He hopes to offer the BY program at another northern Indiana location.