Instructor Spotlight
Patrick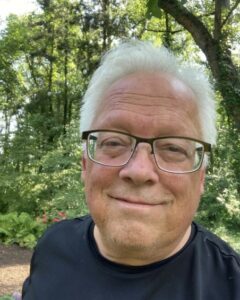 If there's a career path you can think of, Patrick Miller has probably tried it. From carpentry to advertising to social work to education, he's done a little of everything. But if you ask him what really matters in his daily work, Patrick will say it comes down to helping others.
"I love helping others meet their potential, especially in underserved communities," he says. "It's one of the biggest things that first attracted me to the BY program."
With decades of experience as a carpenter – both as a professional and from building projects for friends and family – Patrick now is able to apply his skills and his passion for helping others through BY Training.
"These students come into each class motivated and ready to succeed," he says. "They're all there voluntarily, wanting to learn and begin something new, which means they are committed and ready to get involved."
Patrick also admires the way students form connections and look out for each other. For example, some students have planned potlucks during the class to guarantee people were fed. "They aren't afraid to talk about the real world with each other," he says. "I am inspired as they share their lives outside of the classroom and come together to support each other."
One thing that keeps Patrick coming back as a BY instructor is the lasting relationships he forges with students. One former student is a radio DJ who promotes BY regularly on his show. Another, a former BY valedictorian who had to retake her Carpenters Union entrance exam more than once before enrolling, found Patrick celebrating along with her when she passed.
"These people are ready to change their world," he says. "And I'm so excited to help them achieve success in their futures."