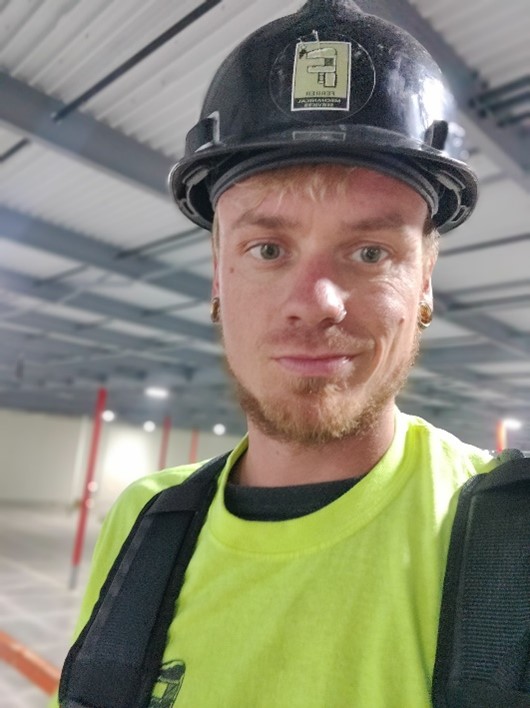 Austin Hartzell had hit a rough patch. He was living at home with his parents after losing his driver's license. While he was able to find a job he could walk to at a nearby school's before and after-care program, the hourly wage was low and he didn't get full-time hours.
That's when he noticed an ad on Facebook for the BY program. It sounded too good to be true, and he thought it might even be a scam, but he decided to look into it because he had nothing to lose.
He took an Uber to class at Southeast Community Services and got a ride home. With his previous construction experience, he knew a lot of what was covered in the eight-week class, but earning his OSHA-10 certification gave him get a foot in the door when it came to applying for jobs.
The most important help, though, wasn't the job; it was legal help. The BY navigator connected Austin with the Indianapolis Legal Aid Society, which was able to help him resolve some outstanding legal issues.
"The lawyer typed up everything to present to the judge," said Austin. "They saved me time and money. I got permission to drive to work, the grocery and to see my kids. Plus, they got the reinstatement fee waived. I still have to pay higher insurance rates, but I'm in a better place today."
Now working as a plumbing apprentice at Ferrer Mechanical Services, Austin's enjoying his work, and says he is learning something every day.
Stories like Austin's wouldn't be possible without support from Lilly Endowment – Thank you!